Hello,
I have Joomla 1.7
I need to create a help system which looks like the following picture: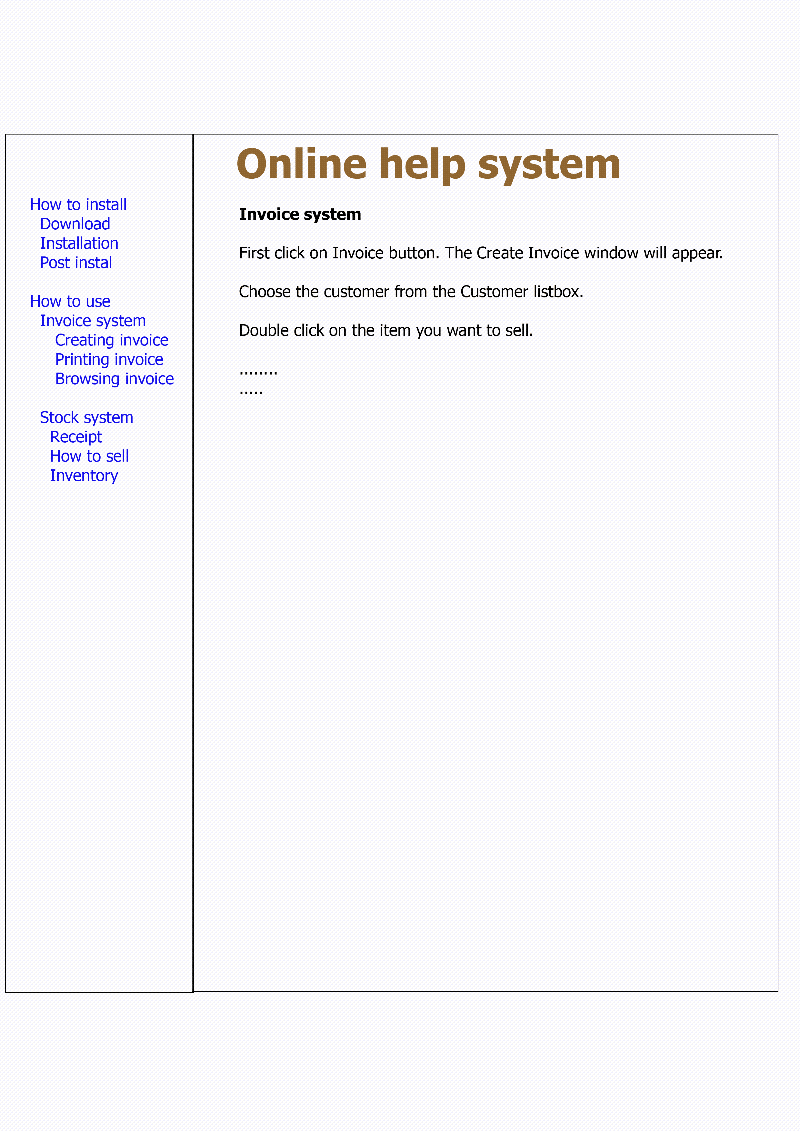 On left hand side every row is a link of an article. The left side should be always visible.
The articles should be grouped under each other as in the example.
In the middle there is the open article the user clicked on.
It would be nice if the last clicked article at left was highlighted.
Thank you