Hello EE,
I'm very new to VMWare and am using older hardware. I've built the VMWare server and have two VM's running on it right now. I created a Windows Server 2003 Standard Ed. template using the following instructions:
http://graycat.wordpress.com/2008/10/02/how-to-create-a-template-in-esx-without-virtual-centre/
After waiting a bit for the new VM to be created, I pressed the play button and went through the setup of the new VM within the Server 2003 setup. When I got to the default password, I entered what I've used on most all my servers. Typically, I get a warning telling me it didn't quite meet what MS recommends but I choose to use it anyway. In this case, I didn't get that prompt and after entering what I thought was my password twice, it accepted it and went forward through the rest of the setup.
I rebooted and got to the login screen of the newly created VM. But when I went to enter my password it wouldn't let me in. I tried every combination I could think of to no avail. I have a copy of "Offline NT Password & Registry Editor" that I thought I could use to reset the password. Unfortunately, I can't seem to get it to boot from it.
I've attached an image of how the CD is configured. I am not even sure this CD can do what I normally can do on an XP or 7 PC. Any suggestions are welcomed.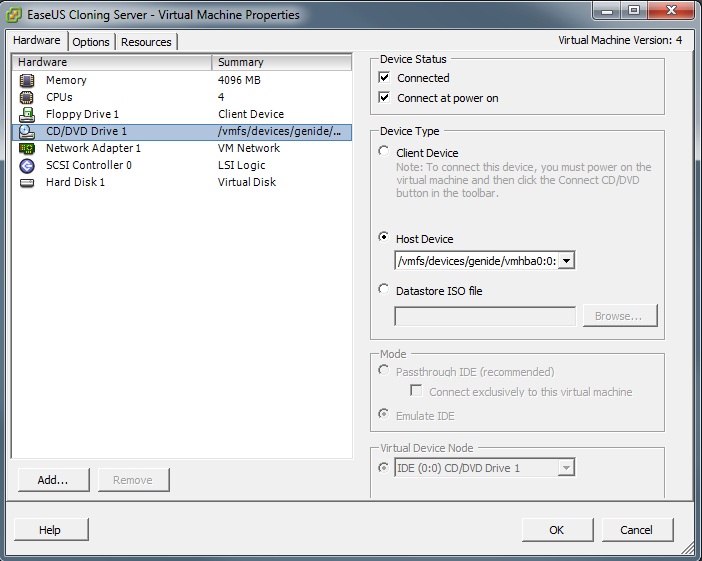 Thanks,
Getnoldfast