Hello all.
i have the following design for Exchange site resilience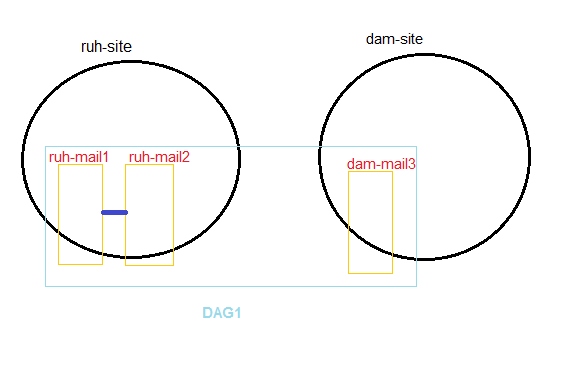 ruhmail1,ruh-mail2 and dam-mail3 are members in the same DAG1.
the both ruh-mail1 and ruh-mail2 replicating in the same site using the private connection
the dam-mail3 replicate from the production interface only no other NIC installed

Test :-
I shutdown Ruh-mail1 the Second Server Ruh-Mail2 Mounted and started then i shutdown the ruh-mail2 now both ruh-mail1 and ruh-mail2 is down and the dam-mail3 should be mounted but the database did not mounted i try to mount it manually i face this error
Please dvise :( .