Hi Experts,
I'm trying to install and configure ADFS 2.0 to work with our Salesforce devbox.  I've followed the steps here:  
http://wiki.developerforce.com/page/Single_Sign-On_with_Force.com_and_Microsoft_Active_Directory_Federation_Services
Broadly speaking I have done the following:
1.
Setup a Server 2008 Ent server, installs IIS and created a self signed cert:  hostname.<org>.local
2.
Installed ADFS 2.0 and run through the initial config wizard.  Chose the self signed certificate and set up a stand alone server farm.  No errors or warnings were displayed during configuration.
3.
Set up the correct details in the Saleforce SSO config and downloaded the metadata file.
4.
Set up a relying party trust on the ADFS server as directed and set my UPN against my Salesforce user account.
At this point I'm trying to use the SAML validator and I get the following: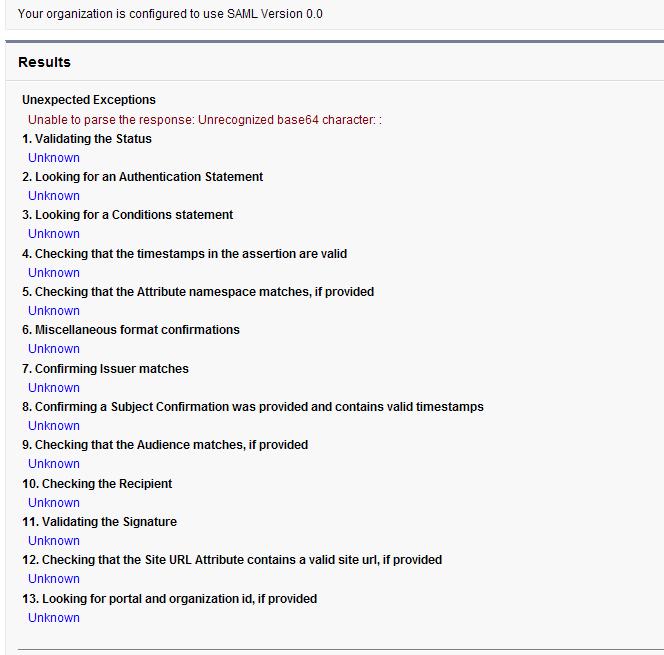 If I try to go to my server and log in through there I get the following: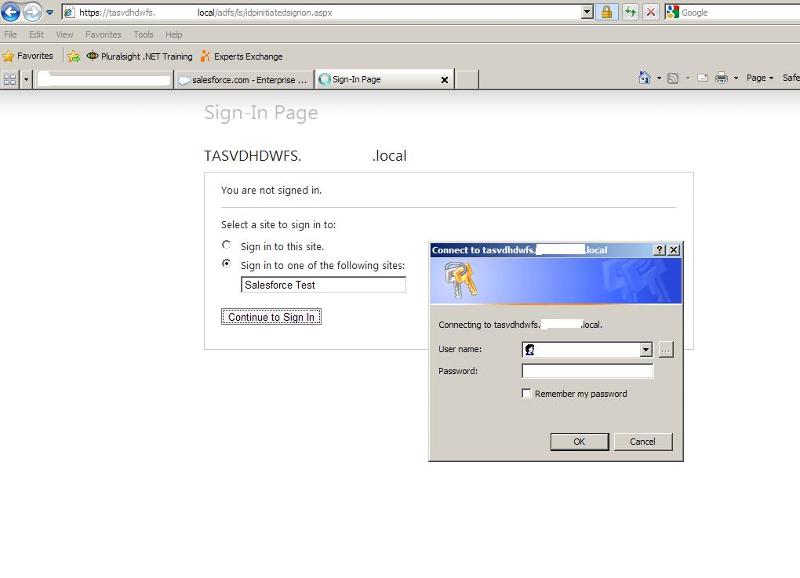 I seem to be most of the way but not sure if there is a permission setting that needs changing in ADFS/IIS (which I would assume should me managed) or I've missed something out.
Any Ideas?
UPDATE:
If I log on with my local AD credentials I get the following: