Cable modem = dynamically assigned address from cable company
Apple extreme base station (router)
Layer 3 Cisco switch = Small business
Currently I have 2 setups,
A regular wifi network and a test network.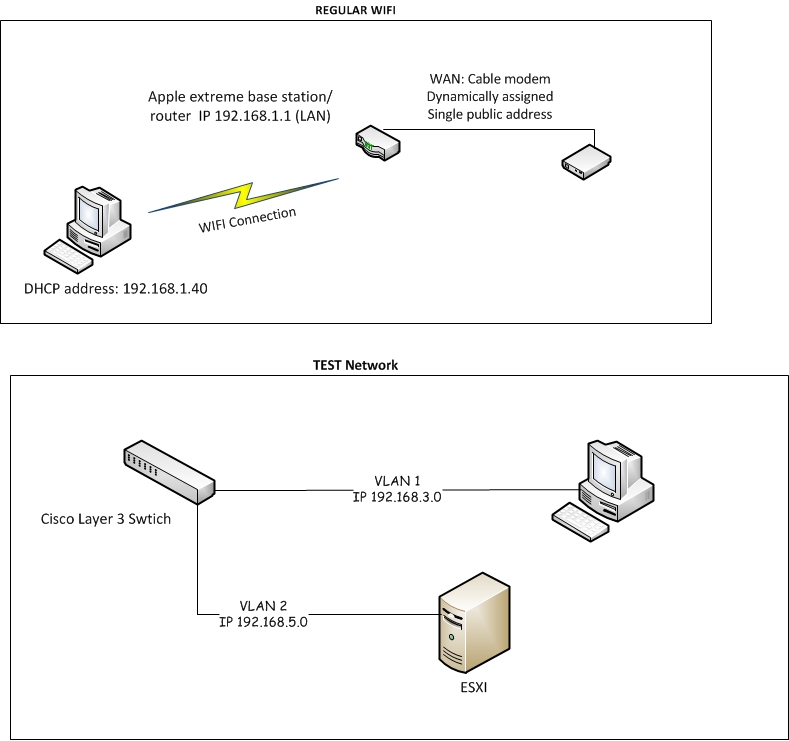 Internet communication works fine on the Wifi network.
The test network consists of an ESXI server & a workstation connected to a layer 3 switch, each on a different Vlan. Communication between the workstation and server is fine.
I wanted to provide some internet access to the Test network. So what I did was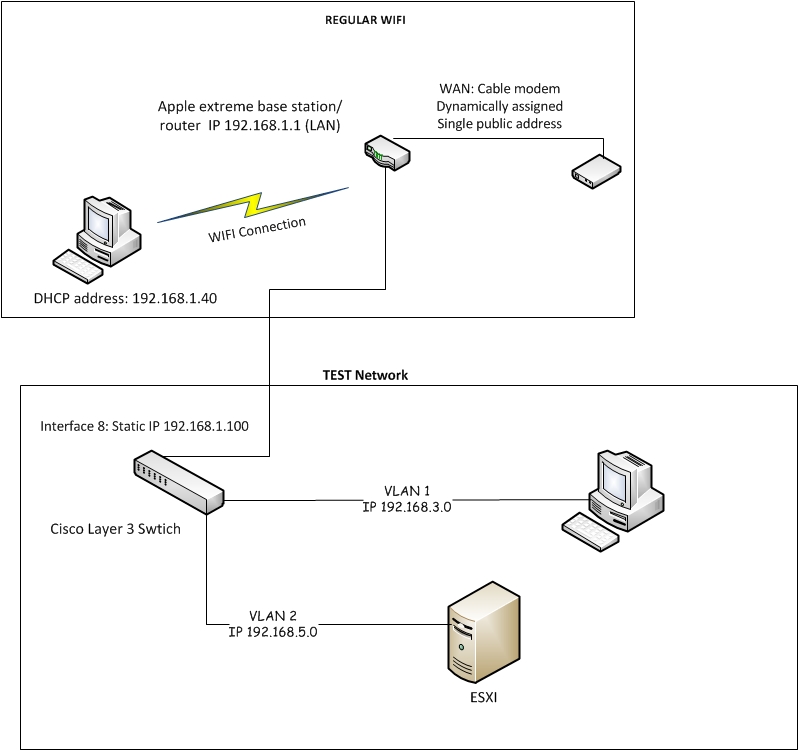 - change interface 8 to access mode
- configure interface 8 on the Cisco switch with an IP of 192.168.1.100 /24
- added the default route 0.0.0.0 mask 0.0.0.0 192.168.1.1 on the Cisco
- plugged a Ethernet cable from interface 8 of the CISCO to a LAN port on the Apple extreme base station.
Neither the workstation nor ESXI is getting any internet connection. And neither machine can ping the apple extreme base station/router. But both systems can ping interface 8 on the Cisco
From the Cisco switch I can ping the apple airport extreme with no problems.
I don't know what I'm missing.
- The Cisco is not doing any Nat
- Interface 8 used as the routing port
- Since this is a layer 3 switch I don't believe interface 8 needs to be a trunk port.