Hello, I am having 2 problems with a server
1)
I used to have an old SBS 2008 Premium which hardware failed and so we had to install a new SBS 2008 Premium on new hardware.
For some reason (Maybe something related to the FSMO roles), after running a BPA (Best Practices Analyzer) I got as a result this errors:

How should I make this the only server on the network and delete all traces of old server?
2)
On Exchange and I dont know if it might be related to the previous problem, I run TestExchangeConnectivity and I get an autodiscover error that I cant get to solve.
This is the error: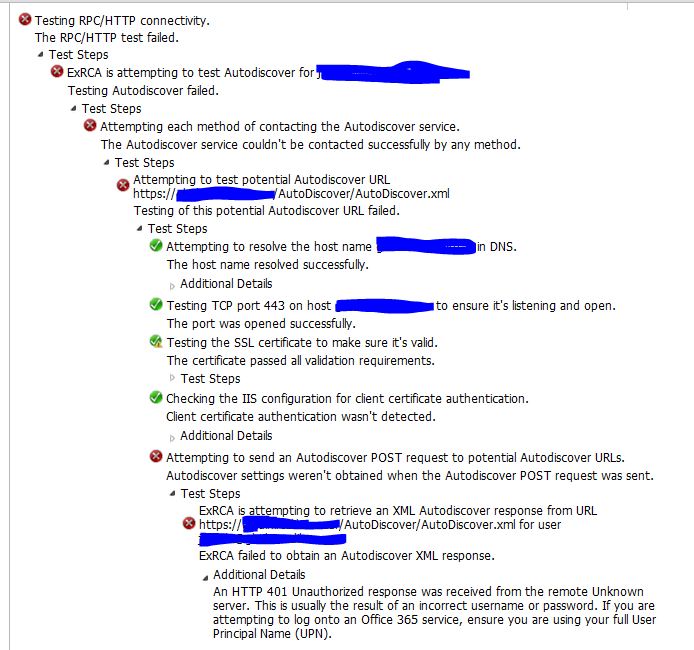 Thanks everyone for tips and tricks to solve this problems.