Hello,
I am using Windows Forms, Visual Studio 2010.
I have several combo boxes with items longer than the combo is. So I've created a function which makes drop down width wide as the widest string is. Here is my function:
Public Sub WideComboDropDown()
Dim conKontrola As ComboBox
conKontrola = ComboBox2 'in this example I am using ComboBox2. Otherwise, it's
'conKontrola = Me, because whole class inherits ComboBox
If conKontrola.Items.Count > 0 Then
Dim lengthHolding As Int32 = 0
Dim stringWidth As Int32 = 0
Dim g As Graphics = conKontrola.CreateGraphics
'seeking for the longest item
For Each myItem As Object In conKontrola.Items
lengthHolding = g.MeasureString(myItem, conKontrola.Font).Width + 15
If lengthHolding > stringWidth Then
stringWidth = lengthHolding
End If
Next
conKontrola.DropDownWidth = stringWidth + 15 '15 for scroll bar
End Sub
This function works perfect if use unbolded items. When I use bold font, width is not correctly calculated and I don't know what to do about it. Here are snap shots with text unbolded and bolded (I am from Slovenia, so text is Slovene).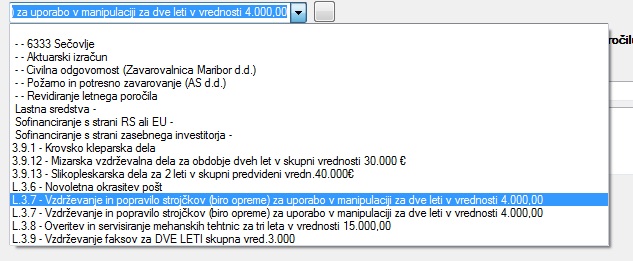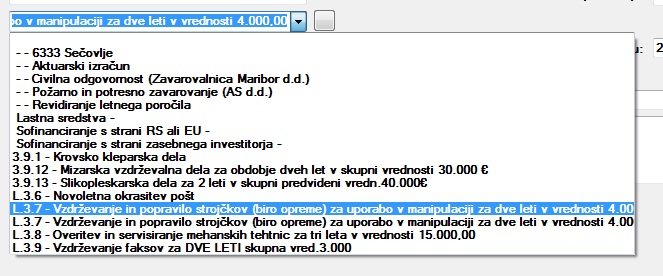 Best regards, Frenky