Trying to install Quickbooks 2012 on a Windows XP SP3 all updates current.
It runs about 1/2 way and I get the following message
embed=file 561791]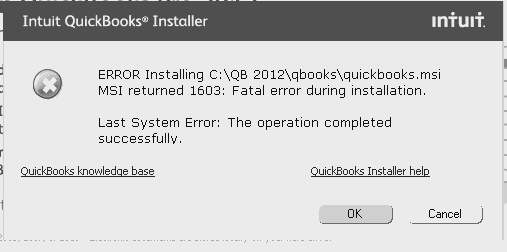 I have done all three steps on Intuit site they suggest and even their fourth step which is to post on the Intuit community forum. I have gone the length to un-install all the NetFrame and re-install it and still get the error.