Hi,
I had a time sync issue with my primary DC. Now I have shut it down and left 1 over.
I want to transfer roles but it says it cannot because it is not online ...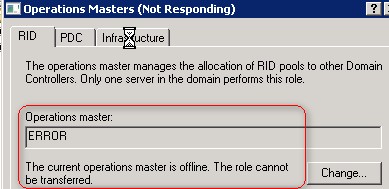 Note: if I try to sync from a different dc, I get "The target principle name is incorrect", the server holds all the fsmo roles ...
Please advise.
J.