We are using Exchange Server 2003, along with Outlook 2010 client. We would like to know the best way to add a 2nd domain so that users can have two email accounts along with separate Calendars, and Contacts.
Easily we can add domains (see attached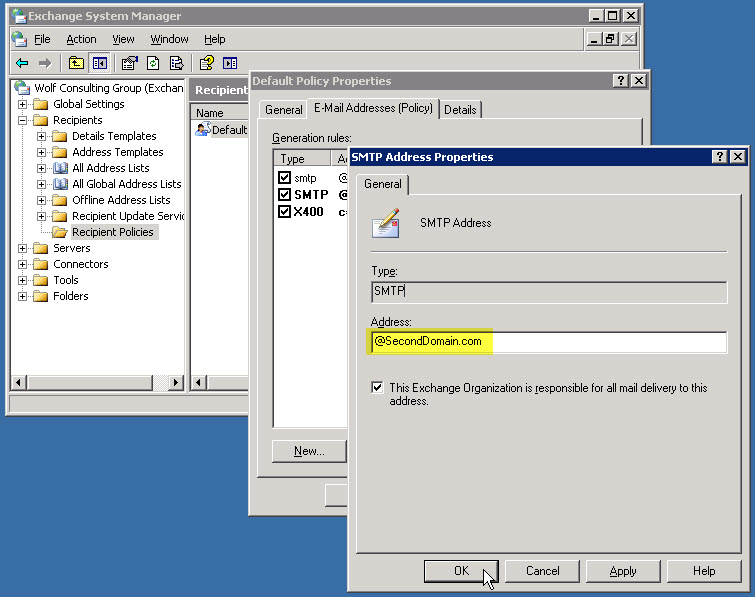 ), going through the Exchange System Manager > Default Policy Properties > and adding the second domain for all users. This would likely be the configuration recommended on previous versions of Outlook. Users can at least send/receive emails, albeit the separation of Calendars, and Contacts would become impossible.
Again, with Outlook 2010 client we do have the opportunity of using more than one Exchange email account. The problem is in knowing exactly how to approach this. Would it be possible to create a separate message store for the 2nd domain… or is this not recommended?
We are open to any suggestion that keep us from purchasing more hardware/software. Thanks very much.