Hello
I'm doing some Excel exercises and I have to find out, with a
formula
or
VBA
, the maximum value from two arrays. It sounds easy but it isn't ..
I need Excel to calculate a customer's favourite shop. I have three columns: Date, customer name and shop. Each column is a named range, thus an array (am I right?).
I don't know where to start, I've been looking at this spreadsheet for almost one hour and it is giving me a headache. It should be possible to solve this, shouldn't it?
Thanks for your help.
Massimo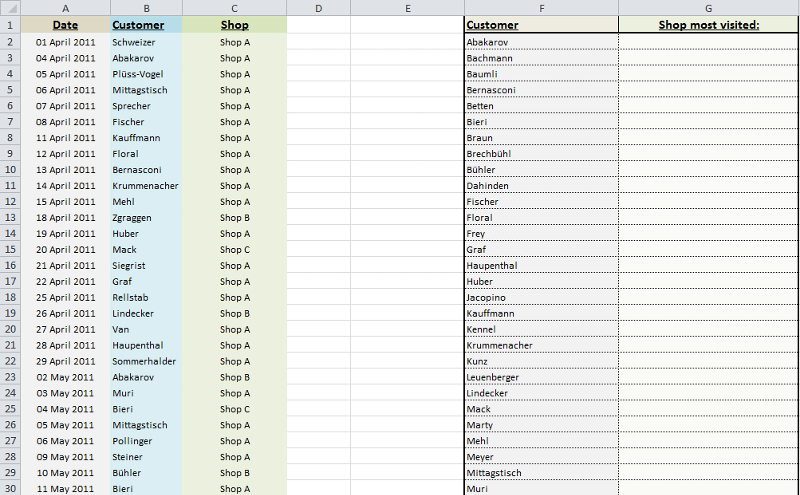 Exercise.xlsx