Hi Experts!
I've Googled the hell out of this and am getting nowhere. I have created a website and need to get a custom 404 error page working.
I know how to do this so that it works for file requests. EG, if someone requests
http://www.mywebsite.com/page.aspx
and it doesn't exist, I can make it forward on to the 404 correctly using the web.config file.
However, if I request
http://www.mywebsite.com/folder
(IE, with no file extension so it's looking for a folder that does not exist), I get this bad boy: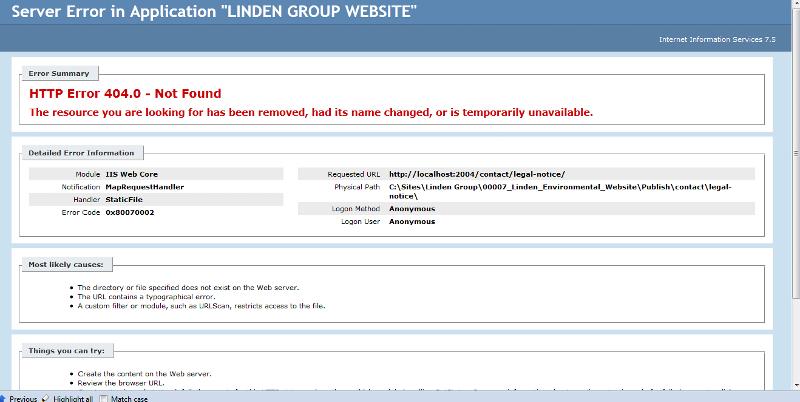 I'd have thought I need to change something in IIS, but don't know where to start with that.
Any help much appreciated.
Bob