Dear Guys,
You are my last hope.
I have a dedicated server with 100Mbps unmetered bandwidth and somebody is blocking my server for hours in every day with inbound traffic what is more than 100Mbps. If my server is under attack i can't login to whm or ssh i just can reboot my server but if server is rebooted the attack immediately continue so i can't do anything.
The huge inbound traffic using port 80.
I installed and configured ConfigServer Security&Firewall and DDOS Deflate and mod_evasive but these didn't solved the problem.
On my websites on my server have fileupload input form and the maximum filesize in php.ini is 2MB and the max_input_time is 30.
Can You suggest me something to solve this problem?
(Oh, and my host sad i should buy new ip for my server... and nothing else)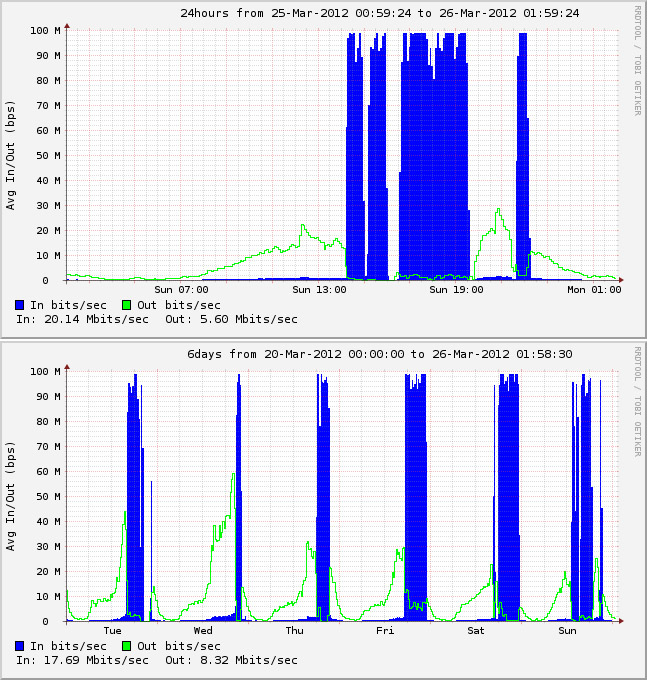 Thank You very much!