Hi there,
We have an Visual Basic 6.0 Application which we would like to run on a Windows 7 64-bit machine, after installing it and you try to open it, this pops up like 7 or 8 times to install (if you let it try and install, the EnterpriseClientSetup_XP error eventually comes up)...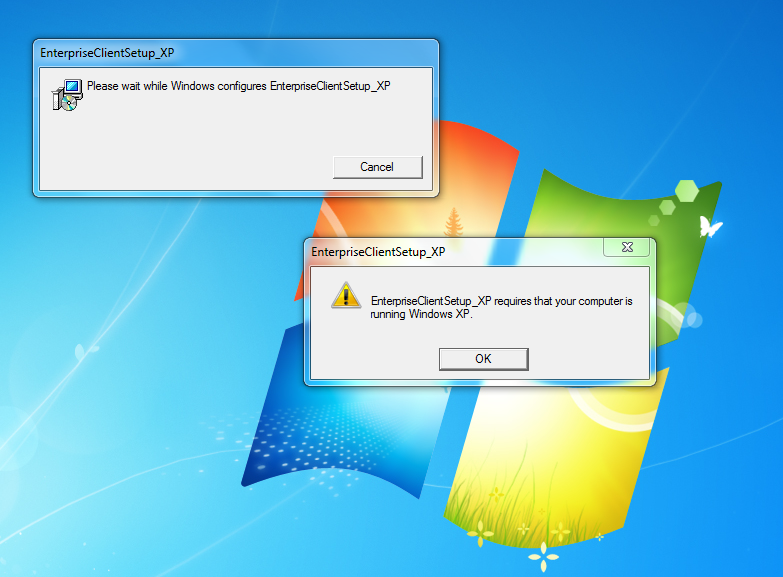 ...but if you press cancel each time it eventually goes away and the application opens up.
I would appreciate any input to try and resolve this issue.
Thank you!