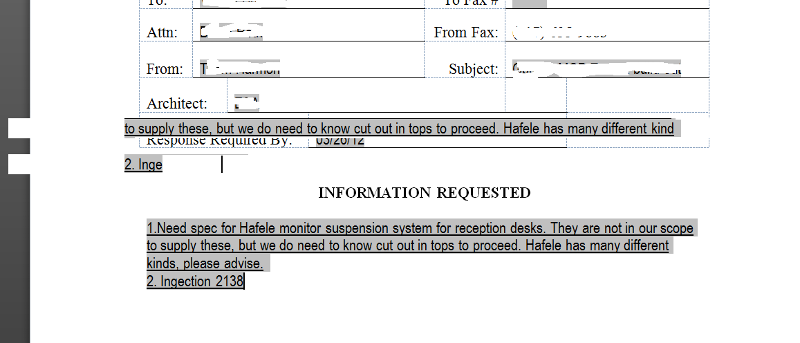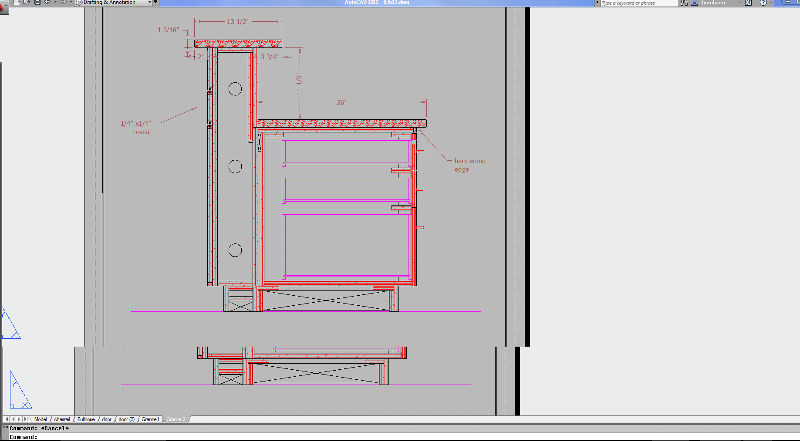 I have two users in one 15-person office who just started having a strange problem. I am having difficulty putting into words exactly what it is doing which makes it difficult to google help. I am attaching a couple screen shots so you guys can see. The first one is from a fax template in word. I whited out the names and phone numbers but you can see where the notes he typed at the bottom are showing up a couple inches above. The second image is from AutoCAD.
Essentially, after a few minutes of working in any application, the display starts going nuts. Maybe the line of text they are typing decides to pop up at the top of the screen so you see what you are typing in two places (or sometimes three). Maybe when dragging an image to another spot on the screen it moves but it looks like it is now in two places.
I have updated display drivers, changed resolution, installed/uninstalled windows updates that they got around the time the issue started, performed a system restore, but nothing seems to make a difference. This is only happening on two computers out of the hundreds that we manage and it just started last week. There are other identical machines in their office updated similarly, without the issue.
Is there a setting that does this on purpose? Maybe something in accessibility? I get the feeling it is something simple but for the life of me cannot figure it out.
Windows 7 Pro.