good morning
We run a student management application called ICAS that uses a Borland system to connect to a remote SQL server on the lan. Problem is since we upgraded our server from 2005 to 2008 we can't see the databases anymore. The wizard we use to connect our PC's to the datbase see the sql server just fine but we can't browse the databases.
I have switched off the firewall and it is still not visible so I assume it is a service or setting within the new SQl server that needs to change?
If I manually edit the config files of the application to point to the database name it works so the connection is open but the browsing is not working. the problem is the people do their own installtions and are not always tech savvy so we can't expect them to edit their config files manually.
Here are screenshots:
Search for Server: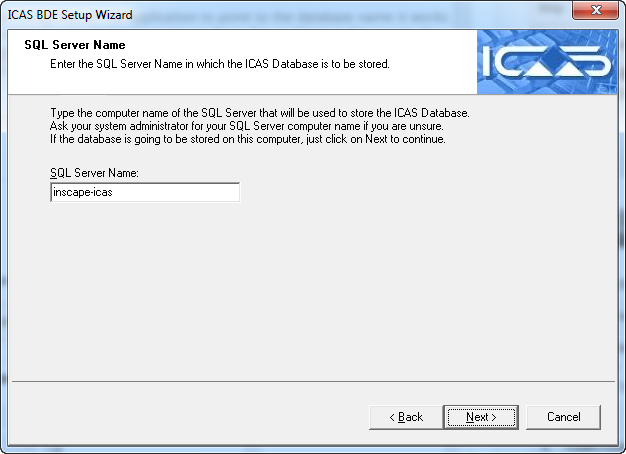 Next page after server is found search for DB to connect to: