We have a computer on the network that is not applying all of it's group policy objects. It does the security options etc, but for the most part it doesn't map the printers, desktop shortcuts, and drive maps. It's the only one on the network doing this out of about 50 computers. It's running Vista (x86) with SP2.
I did my usual:
GPRESULT /Z
gpresult /z >C:\gpresult_test12345.txt
RSOP.MSC
And saw nothing out of the ordinary, it's in all the correct security groups ect.
However I did see a peculiar error in event viewer: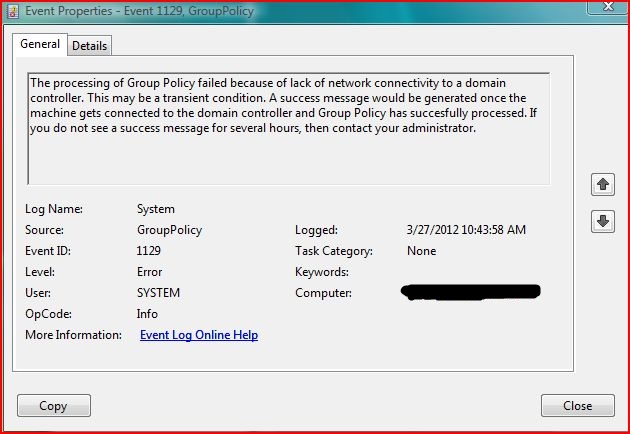 Any idea what may be causing this?
I thought at first it was the cable possibly, so I connected it to our wireless (uses radius and machine/user authentication) and it's still having the issue.