I have an application that was written in Visual Studio 2008. In this application I am using tabcontrols that have several datagrids on different tabs for different items. I am populating the datagridview from a SQL database. Everything is working until I try to scroll the datagridview up and down or flip from one datagridview page to another. When I do this in the new datagridview I see a 'ghosted' image of the old datagridview. If I change to a tab without a datagridview then change back. The datagrid displays as expected except I am unable to scroll down or right due to the ghosting effect.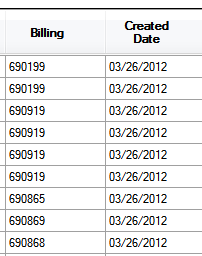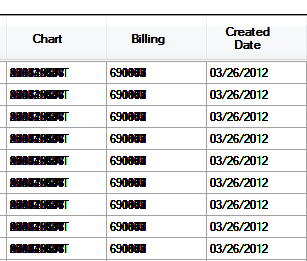 The first image is just a snap shot of a couple of columns from one of the datagridviews. The second image is a snapshot of three of the columns from the same table after doing nothing but using the scrollbar from the datagridview and scrolling straight down.
I am sure I am setting something wrong or have chosen a strange option somewhere in the project but I have no idea how to address this issue any assistance is greatly appreciated.