Hi experts,
I saw this article about being able to do a SQL server schema compare in Visual Studio 2010.
http://www.codeproject.com/Articles/145979/SQL-Server-Schema-Comparison-Tool-in-Visual-Studio
So I ran a schema compare. After I ran my schema compare I see a list of all my tables in both databases that I'm comparing. It shows the differences in any of the tables. It looks something like this, but my list is longer and I have to scroll down the screen because there are alot more tables than on this picture: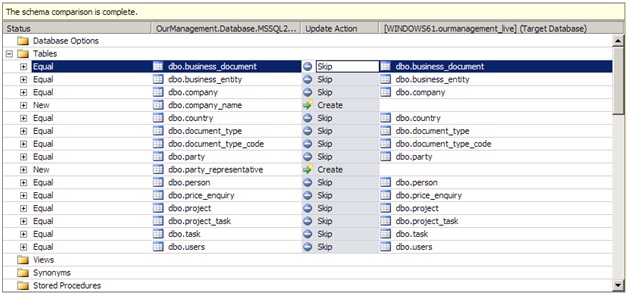 Is there a way to print this list of tables?