Hello Experts,
I have a SBS2011 server that was migrated from SBS2003.
I had everything working except the ECP page from OWA, users would be returned right to the logon page when they clicked "Options - Set automatic Reply"
I have figured out the permissions that were causing it, however now it looks like my ECP page / directrory is corrupted.
Now when I click automatic replies it takes me to a page, I just can't read the page.
I have removed and recreated the ECP virtual directory multiple times using shell and EMC and nothing is working.
I have run c:\windows\system32\LODT /r
Essentially I have tried everything that I could find on the Net and EE
This is the page I get :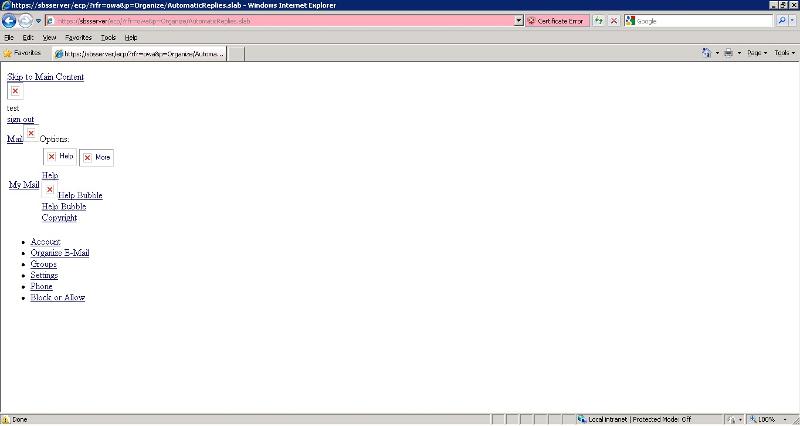 I get this page connecting externally, internally or by typing
https://127.0.0.1/ecp
from the server itself.
If anyone has any Help it would be greatly appreaciated.
PS. As a sidenote Re-installing the server is not an option.
Thanks,