My client would like a function in his program to click a button, have the program ask for the number of labels to print, and then send the command to the printer (or display the windows system print window).
First, I know how to set up buttons and ask the user for variables; that's not the problem. My problem is that I don't know the right questions to even ask Google when it comes to printing to a sheet of paper in c#.
I will try and break down the problem as best I can.
1) How do I format a page(in c#) for multiple columns and multiple rows before I send it to the printer? The paper will be standard 8.5 x 11 in size, and it will be printed from a standard printer. The type of paper is that Avery Label Paper where it has individual labels on each sheet. An example layout would be something like this: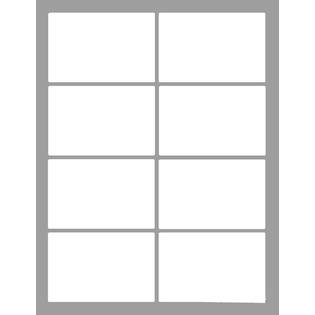 2) How would I be able to use text from textbox's as items to place on the label when printing it?
3) How would I send that to the print window?
Any ideas, advice, and/or tutorials would be greatly appreciated.
Thank you.