I have a very large macro which produces an output as shown in DashSample(attached)
I have set the variable CurMoInt to be the number of the report month so the value will be dynamically adjusted monthly.
My goal is to show only the rows that are -.2 times the month or Less and delete rows where the value in Col I is higher than the month times -.2 (negative point 2).
So as an example in February any row with a value .399 or more with be deleted.
I tried the code below without success.
I could really use some help! Thanks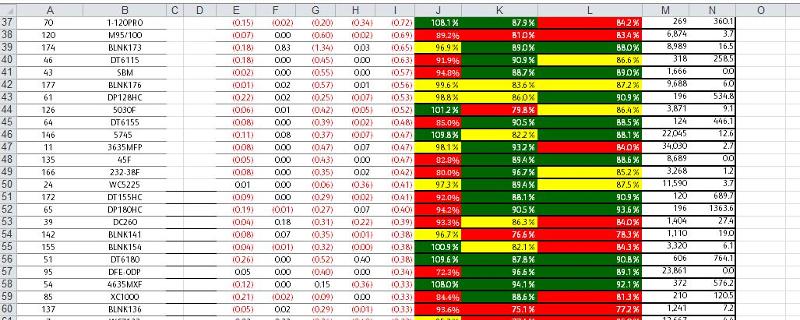 'Remove rows from Dashboard (FY) that don't meet criteria
HRiskVal = CurMoInt * -0.2
With Sheets("Dashboard (FY)").Range("I10:I205").S
elect
For Each Cell In Selection
If Cell.Value < HRiskVal Then
Selection.EntireRow.Select
Selection.Delete
End If
Next Cell
End With