We've got a Dell MD3000i with 2 datastores configured. One server connects to each datastore. I recently re-installed the OS on one of the servers (went from Server Core to Server 2008 R2) and am unable to get the connection working again between this server and the SAN.
I added the server's iSCSI intitiator name to the SAN, I have 2 NICs in the server both configured on the same subnet as the SAN controllers. When I try to discover any of the controller IP addresses in Windows iSCSI intitiator, I get a dialog saying "Connection Failed" and 3 events logged in Event Viewer.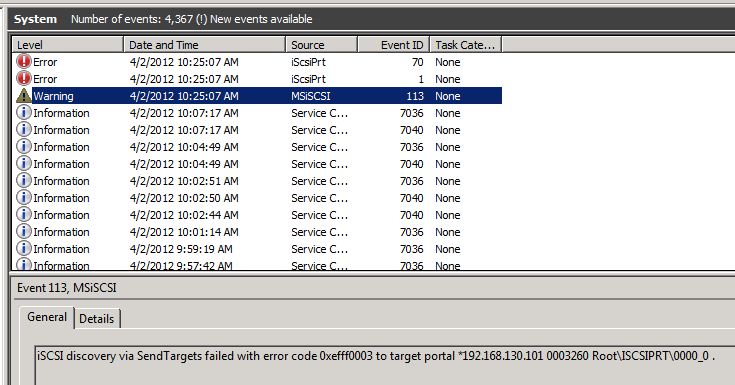 I've mirrored the settings for the NICs from the server that is still attached and I cannot figure out why I can't connect to the MD3000i. Any suggestions? Thanks.