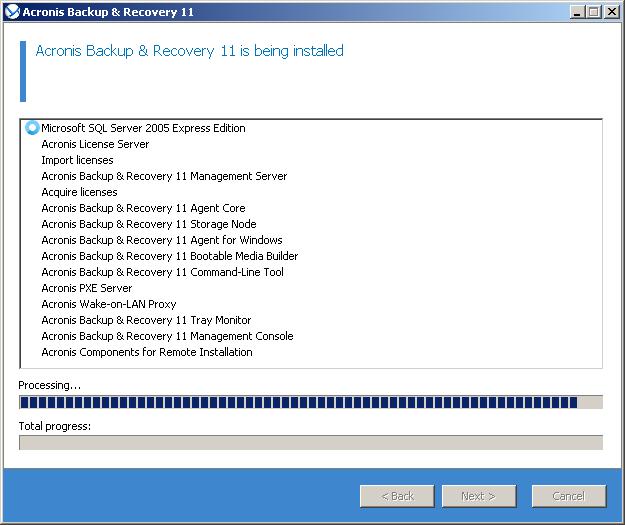 I have a Windows 2003 Server when I try to install a program it starts the installation process and then it progresses. I've tried installing various programs such as Winrar, Adobe, Acronis Backup & Recovery, Kaspersky Antivirus and all happen the same problem.
The curious thing is that nehum showing an error message, just the installation reaches a certain point and does not progress.
Have checked the processes and the installation process is active and oscillating in memory usage and processor, but can leave hours that he does not complete the installation.
I install other programs and has appeared the message "Self-Registration Error", the windows may not be able to register the DLLs and why not complete the facilities?
What can I do to identify the problem?