We've recently installed WSUS on our SBS 2011 for our small network of about 50 computers. I've been having some simple problems, and I'm hoping someone here might be able to help me out here.
Okay so after configuring the group policy settings some of our users "specifically people with domain admin privileges had all had IE 9 install last night. Usually the Update settings are grayed out and states it's controlled via the network, for some reason people with Domain admin privileges are still able to manually install the updates. I want to control all the updates through the server regardless of groups from the SBS 2011. The normal Domain user clients work just fine.
Second question is why did IE 9 install for all of them? We're all using 8, I specifically declined IE 9 on the server, but it still shows up to install manually for the admins on their desktop computers. For some reason it all installed this morning even though it's suppose to install at 2:00 AM at night. So that must mean they are not even connected to the update server?
I have attached all the screenshots I think that can help you, if you need any more details or screenshots, please let me know. This is causing some big issues on our network!
I decline IE 9 On the server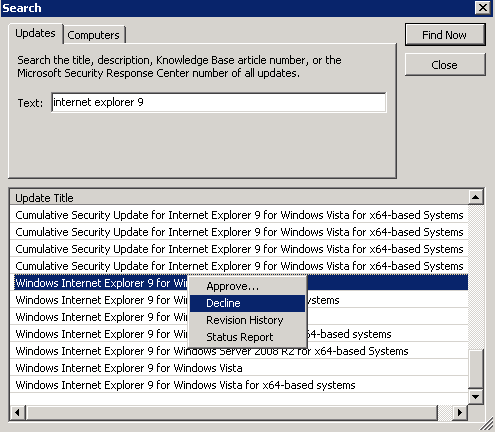 But yet on my laptop its showing up still (I do have domain admin privileges.)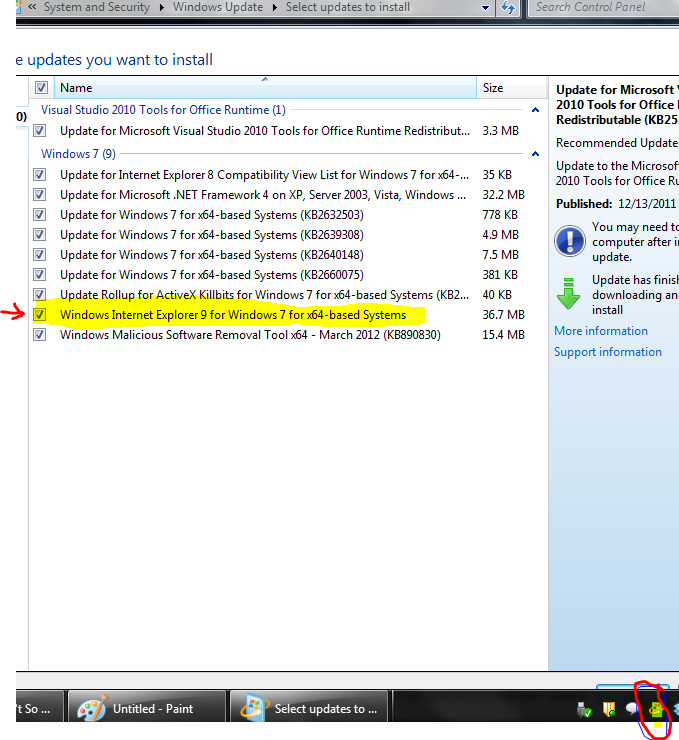 Below are the GP settings