I have a VMware ESX 4.1 server running with 16 GB of RAM, 4 virtual machines of which 3 of them are configured for 4 GB RAM each. They are not using all of the memory, however VMware has still allocated all of the memory for the Virtual Machine, rather than dynamically allocating memory as it's needed.
As you can see with the screenshot, the Host Memory consumed is the same as the VM allocated memory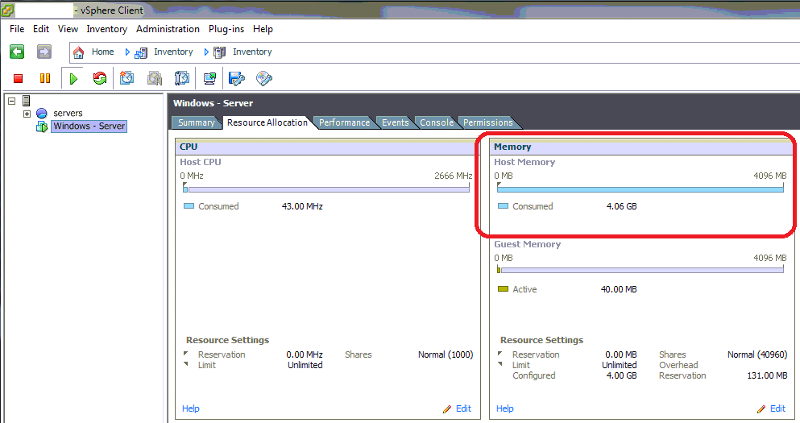 How can I get it to only use memory on demand?
VMware 4.1 ESX
No VCenter Server Involved.