Good morning.
I know about Exchange releasing memory if it is needed by the server, BUT, we're still having performance issues. I have 16G in our SBS 2011 Standard and store.exe is taking 8G of that. Along with the other services running, I'm at 90% of my memory. the same was true when I only had 8G.
So, my question is will limiting the store.exe cache size (min and max) help in server performance in the real world. Some web reading says it will not. I want to hear it from the experts.
I have found these two articles.
http://eightwone.com/2010/03/25/limiting-exchange-2010-database-cache/
http://eightwone.com/2011/04/06/limiting-exchange-2010-sp1-database-cache/
The issue is, when I open ADSIedit.msc, I do not see:
1. Start ADSIEDIT.msc
2. Navigate to Configuration > Services > Microsoft Exchange > <Organization Name> > Administrative Groups > <Administrative Group> > Servers > <Server Name> > InformationStore
I have this. Please see attached.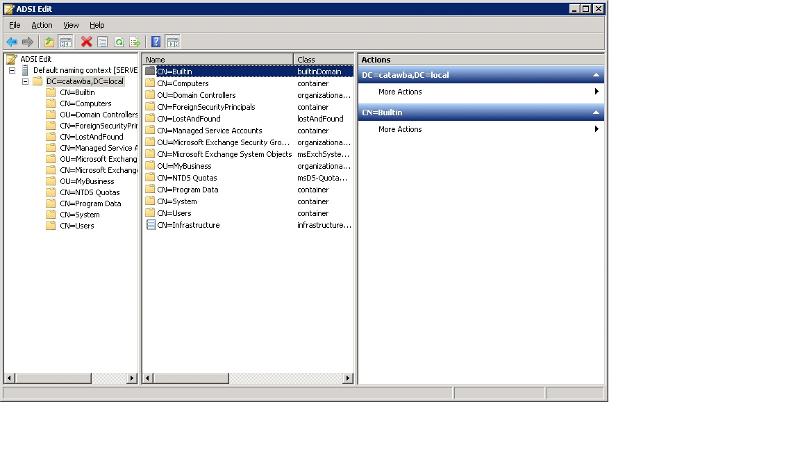 I cannot drill down as instructed, above, to make the changes. I want to limit the Exchange store to 4G. We only have 13 users who do not send or receive large attachments. It is set up for email only and owa.
Thanks for your suggestions and direction.
Rexx