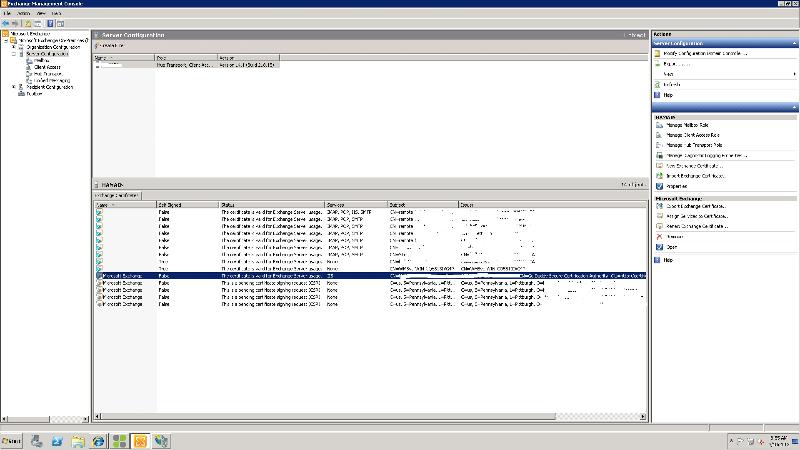 We just migrated to Exchange 2011, everything is working fine except email sync to cell phones.
I purchased a UCC certificate from GoDaddy, dns names webmail.company.com, owa.company.com and autodiscover.company.com, as well as company.com. Went through the complete certificate wizard, assigned the IIS service to the cert. Also installed the intermediate cert that came with it.
One thing I did notice is in EMC, Server Configuration-Client Access-Exchange Certificates, there are alot of pending requests. When I try to use the complete certificate wizard and point the cert given from GoDaddy, it says it's already installed, which is correct. But I'm not sure where the certs for all of those are?
Please see screenshot. Originally a turbo ssl was purchased, which I revoked and bought a UCC certificate.
Thank you!