I'd like to roll out Filezilla FTP over SSL via our network. Unsecured over port 21 its fine, users can login and list directories fine.
When I enable SSL on the Filezilla Server I am unable to list folder contents, with the error shown below.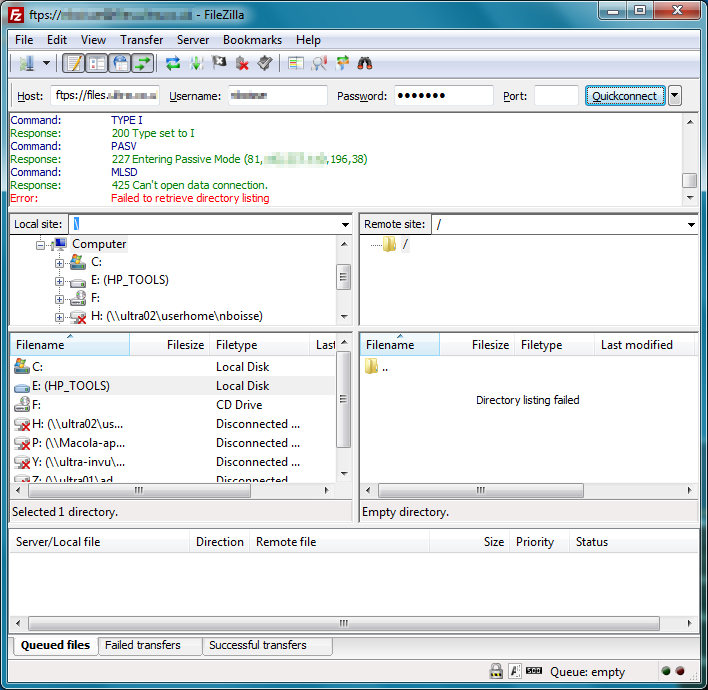 I am lead to believe that this is due to a firewall configuration issue.
Followingsome instructions from Checkpoint, I have configured an ftp-ssl-control service on port 990 and an ftp-ssl-data service with the port >1024 with 989 as the source.
This still not allow the directories to be listed.
Is there anything I am missing? Is it even possible?
I can provide more screenshots/info if required.
checkpoint-ftprules.jpg
ftp-ultraNode.jpg
ftp-ssl-control.jpg
ftp-ssl-dataTCP.jpg
ftp-ssl-dataTCP-adv.jpg