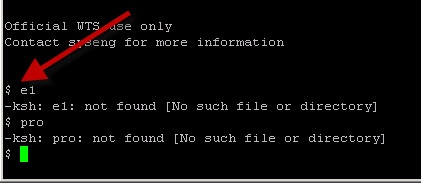 I have a user That was created for me on Unix server. when I login though I can't run some of the same commands that work fine under other users.
Also, none of the "alias" that I setup in my .bash_profile work when I run them. I keep getting "ksh: not found" errors. See below.
Also, when I login as other users I get the "user@servername" prompt. But when I login as this particiular user I don't get any of those prompts. See the defference below.
What am I doing wrong? I feel if I can resolve those issues everything will start working as it does for other Linux users.
Thanks