Background
:
I have some pretty good overall organic SEO on the site, with calls coming in from Google results on our related fields. That said I have no idea how to fix this issue.
Issue at hand:

My website design and I.T. services business has a website at
http://syntress.com
that uses the term "Syntress" without making mention of the full legal name "Syntress, LLC". This was done throughout most of the copy written in the pages therein. When you search for the term Syntress you see our website at the top of the page, so I know Google favors our site over some wig company with a product named the same as our brand.
With that in mind when we search Syntress, LLC we see a full branch of pages relevant to the site. Information that my customers would find helpful. Does anyone have an idea on why does Google not show the full site tree when searching for the term Syntress?
Search for just Syntress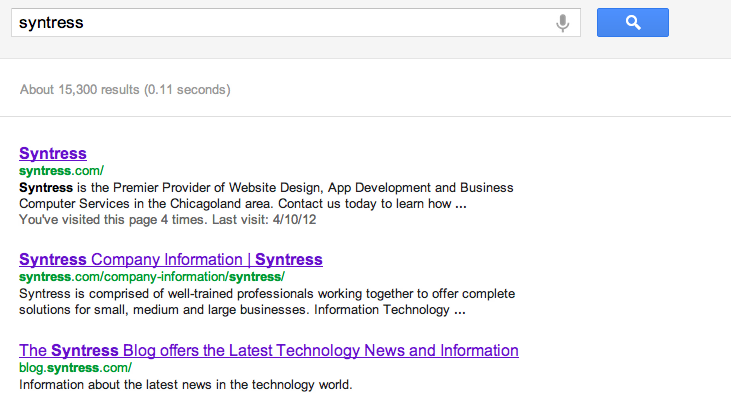 Search for Syntress, LLC