I have a PC running Windows 7 x64. It has a 80GB Intel SSD as it's OS drive and a 1TB Caviar drive as the data drive. The plan was to use Windows Backup to make a full disk image, upgrade my OS drive to dual 160GB SSDs in Raid0. Then restore the disk image.
I previously had disk0 as the SSD and disk1 as 1TB HDD. Before restoring the image, I switched the bios from AHCI to RAID, setup a RAID0 with disk0 and disk2. Disk1 is still my 1TB HDD. The restore was successful. The drives were wiped and data restored to the right places. However, the OS does not boot.
I see the Windows loading screen for a bit, then it goes black and restarts. Running the automated recovery came up with the following messages.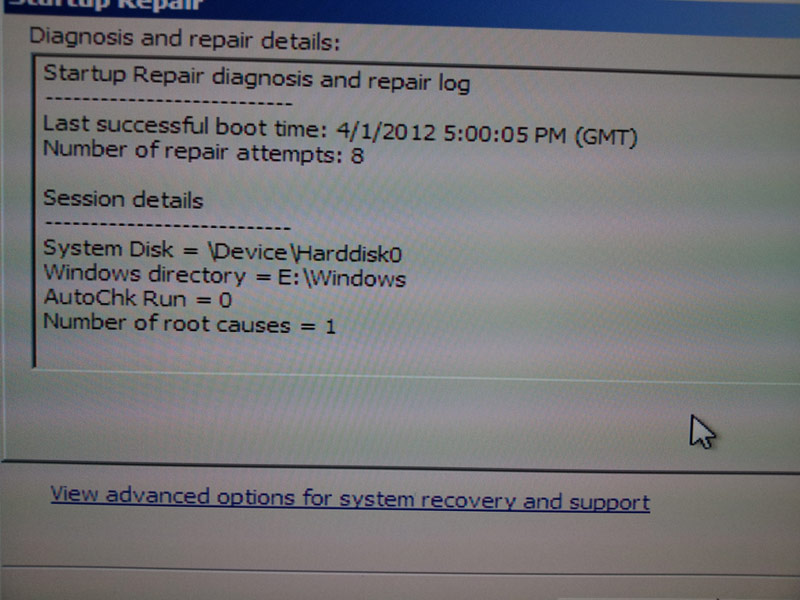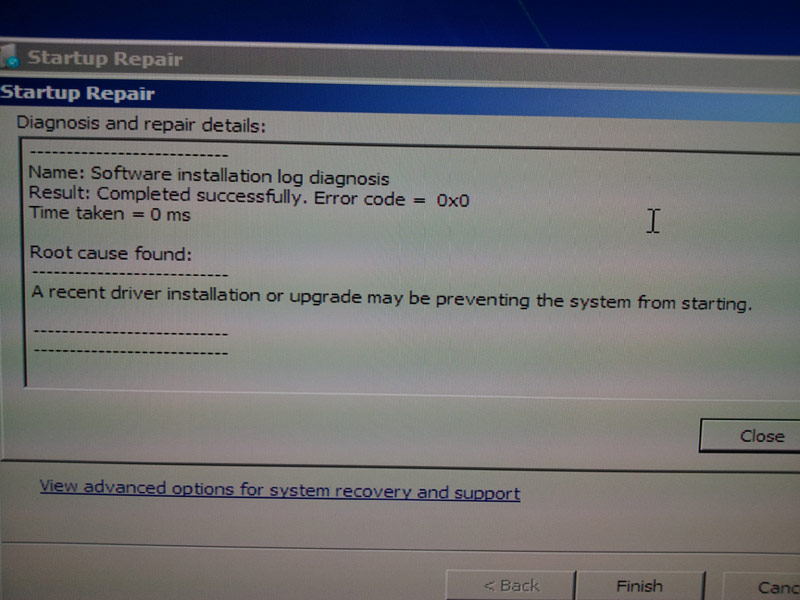 Despite this message, I don't think it's a driver issue, I've given the Intel RAID drives to the recovery console, and it didn't change anything. What I noticed is that all the partitions have been given a different drive letter. I suspect that Windows is looking for paths that are now broken when it tries to boot. Previously, my Windows folder was on C: and my data drive was B: There were a couple of small, empty utility partitions that had other letters. My built in card reader also grabs a handful of additional drive letter. Currently the Windows folder is on drive E:.
I think the way to fix this is to switch the drive letters back to how they were at the time of the disk imaging, but I could be way off. For reference, here's the image of how my drives are currently labeled: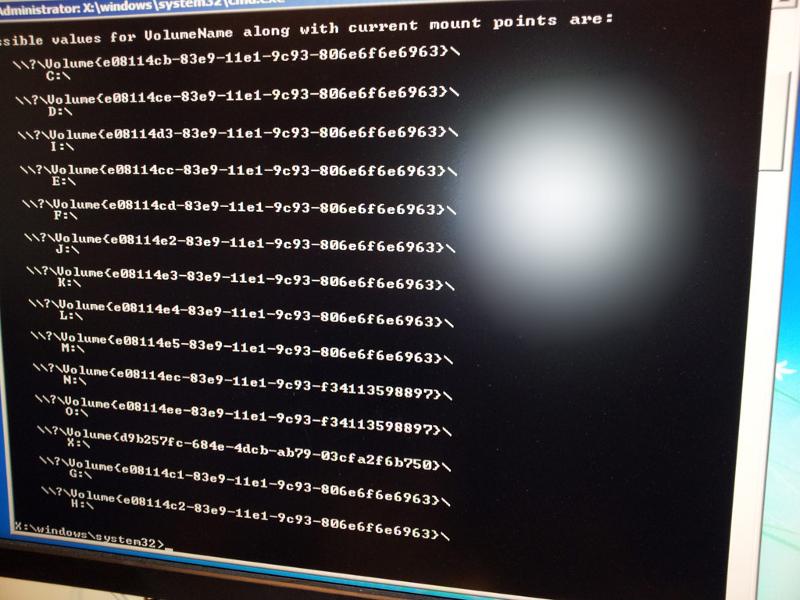 I'd greatly appreciate some guidance on how I can get the system back up and running.