I am working on an Access 2010 database (32 bit, accdb). Within this database I am attempting to create a dynamic data validation process, wherein the user can identify fields in tables they want validated, and define what they want those fields validated against.
I have two tables in this database listing the tables in the database that will be validated plus the table(s) that will be used for validation, and all of the fields in these selected tables (tblDdTable and tblDdField, respectively).
I am now creating a new table named tblDdRules. One of the fields in this new table is "TableName". This field is defined with a combobox lookup which queries the table names in tblDdTable. The next field is "FieldName". I would like to define a combobox lookup which queries tblDdField using the value in the prior field "TableName" as the key.
I am attaching a small database with the three tables mentioned in the first post.
Here is an image of the lookup defined for the TableName field. How would I set up the query for the FieldName lookup?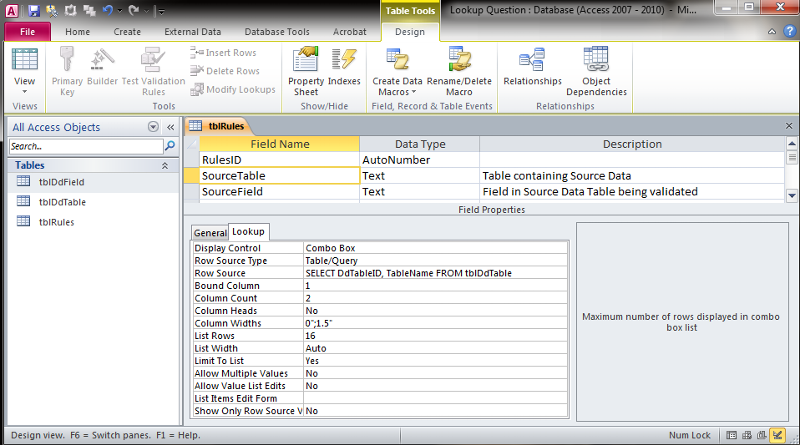 Lookup-Question.accdb