Background:
1) I have an Access app with many drop-down menus whose contents are gotten from linked database tables.
2) The User goes through the many fields making choices from those many drop-downs.
3) When I use the app on my machine (I'm the developer of the app) the "SQL Server Login" (ODBC) asks me to fill in the password just once to connect, via ODBC, to the SQL Server database.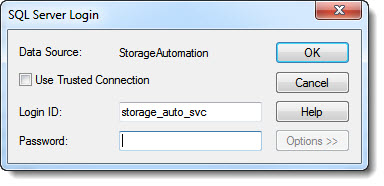 Problem:
1) When I have my colleague use the Access app he is constantly being challenged to provide a password every time he makes a choice from a given field. Thus, as he tries to fill in the apps' fields, he again and again gets challenged by the "SQL Server Login" to re-authenticate himself to the SQL Server connection every time a new field was being filled.
Questions:
1) Why is my colleague's machine different than mine?
2) It seems that the app or ODBC "forgets" the fact that my colleague has already authenticated himself to the SQL Server database. Could there be some setting that my colleagues machine needs set?