Post P2V synchronization?
Their is a greyed-out option in VMware Converter that I'm interpreting as a post P2V synchronisation capability. I would assume the feature operates by synchronizing an available physical machine to a previously P2V'd machine that remains offline.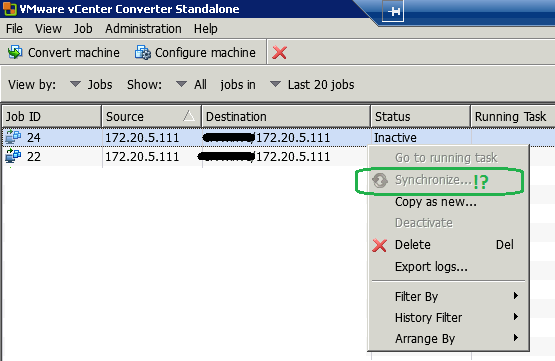 It would be particularly useful in dealing with situations where their is a need to begin a P2V before its scheduled window of downtime, but the timing of the P2V process may be off due to bandwidth issues or what not.
I've attempted using the converter as both stand-alone on the target system and as a centrally deployed agent (checking to disable the agent removal after conversion) but the synchronization option remains greyed out.
Does this feature exist?