Hoping to get some feedback from some Crystal Reports experts out there.
We are using the PeopleSoft (Oracle) ERP application, which uses Crystal for some of its reporting requirements, for example - cheque printing.
We are upgrading the PeopleSoft application from v9.0 to v9.1 and in the process, we are upgrading a few things too, like:
- from Crystal 2008 to Crystal 9
- NT server from 32-bit to 64-bit
PeopleSoft uses its own runtime program to access the Crystal application, passing on
the parameters that Crystal requires, i.e. report name, printer destination, etc.
To cut the long story short, we are printing cheques via Crystal. It prints everything quite nicely - except for the bottom part that has the MICR details.
The problem is that it is not decoding the MICR line field formula, which is:
~**1M~(8M~(s0p8h10v0s0b100
T
+ C113031C A014D052A 8376D31218C
+ ~(19U
+ ~(s1p8.04vb16901T
As I mentioned eariler, we're now trying to print from a 64-bit NT server (upgraded from a 32-bit server) to a 32-bit HP LasertJet 4100N printer that has a SIMM/DIMM cartridge installed. (see attached image)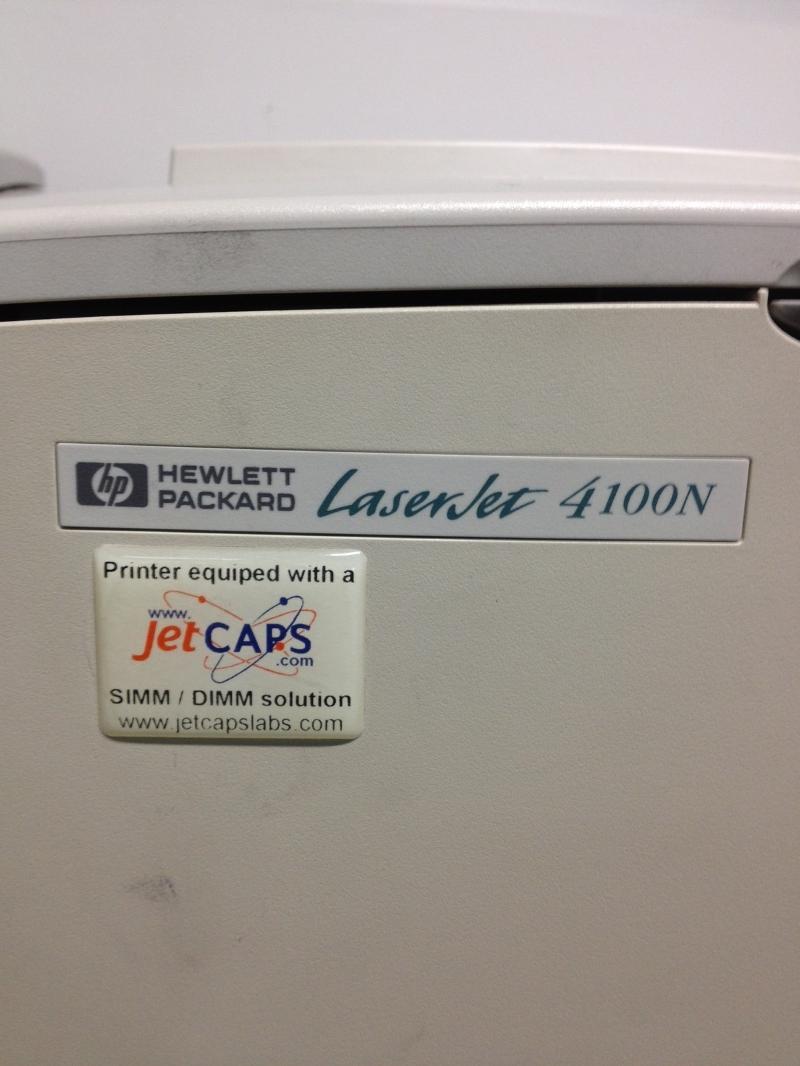 We've contacted jetcapslabs and they have sent us a disc that contains the 64-bit printer driver and MICR fonts, which we've installed on the 64-bit NT server that houses the printer server.
If we print directly from Crystal 9, the MICR line is printing well.
However, when we print from PeopleSoft (that uses their runtime program to trigger Crystal), the decoding is not occuring for the MICR line and it's printing it like this:
~**1M~(8M~(s0p8h10v0s0b100
TC113031C A014D052A 8376D31218C~(19U~(s1p8.04v
b16901T
Also, would I be able to tell the font based on that formula?
Will appreciate very much any assistance.
Many Thanks