Hello Experts!
Do any of you know how to integrate
MySql to Visual Web Developer 2010 Express.
According to MySql Documentation (
http://dev.mysql.com/doc/refman/5.1/en/connector-net-visual-studio-making-a-connection.html
) it is posible to crate a new MySql Connection from its
Add Connection
wizard, like this: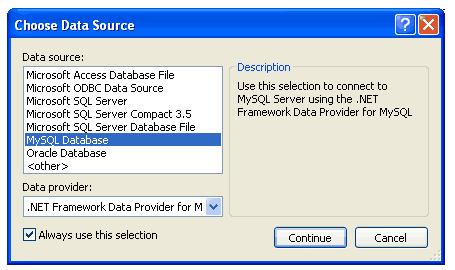 However, I'm not getting the
MySQL Database
option on my list.
Are there any steps I might be missing?