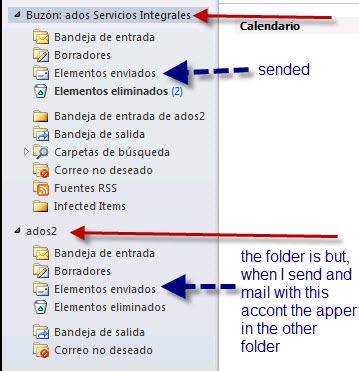 Hello when i configure my outlook to use a second mailbox, the mails from the second mailbox go to the folder of the "second mailbox" in the left pane.
But when i send a mail from teh second mailbox it appea sended in the folder of the the first mailbox...
I prefer see only one folder In my sample "Buzón: ados servicios integráles" and don use "ados2".
It's possible?
Thanks