I am a Cisco guy but need to set up a Juniper firewall. What I had to do: there are two Internet connections going to this firewall and I had to change the backup line to sth else. So all I did:
- I changed the IP address under the interface (e0/5)
- I changed the default route under routing for this v-router
I HAVE NOT CHANGED ANYTHING ELSE.
It is similar to the diagram that I attached.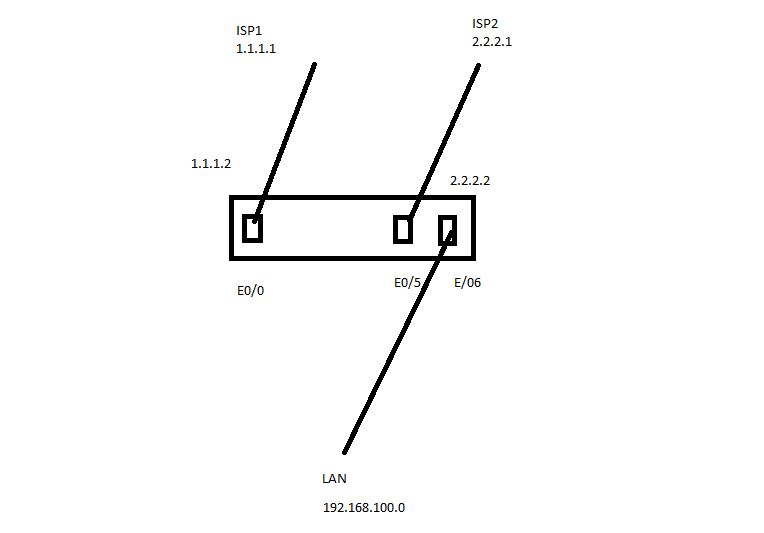 I ssh-ed to the firewall and tried the following:
- ping 2.2.2.1 using the source interface e0/5 - does not work
- ping 2.2.2.1 using the source LAN interface - it works
And of course I cannot ping the Internet using this 2.2.2.2 interface.
Can you advise what else to check? I have never worked with Juniper before so please tell me step by step what to check and change...
it DID work before I made all these changes... but all I did... I changed the IP address and the default route