Data is exported from forecasting software into Excel 07. Once in there a formula has been created for one cell. When it is copied and pasted into another cell it will not paste the formula on the sum of the formula. If the + is used to drag across the formula is copied across.
When right click paste special is tried the only options are as shown below: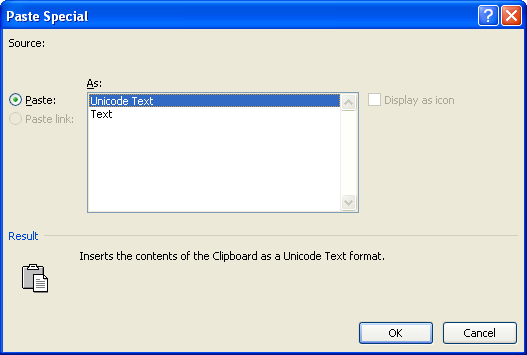 It acts like the formula is being copied from multiple spreadsheets or workbooks when it is coming from the same spreadsheet. He is making sure the entire page is set to Automatically calculate and General format.
The spreadsheet that will not copy formulas was sent to another person and they were able to get the formulas to work on their machine. It was sent back to him and worked on his machine after being formatted on another computer.
What could be causing this?