I'm tasked with creating a page that will display a circular menu that requires a bit of animation...and I'm not sure how best to do this.
I've attached four images below that show how the menu should work:
When a quadrant of the menu is selected (e.g., Recruitment)...
...the other three quadrants fade away;
Selected quadrant moves to the associated corner;
Corresponding links (for Recruitment) appear for selection.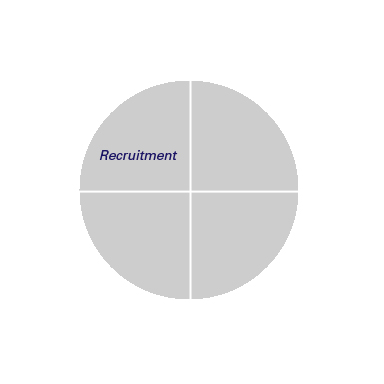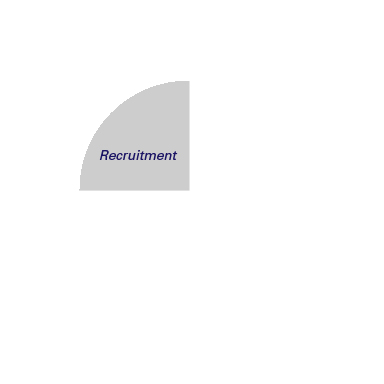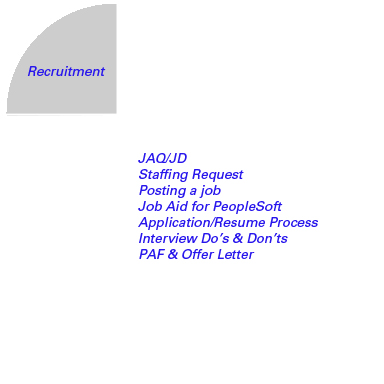 Note that each quadrant, when selected, will "move" to its appropriate corner (they won't all move to the same spot illustrated above).
Apologies in advance, but I'm just an old ASP programmer, but I'm willing to learn the new stuff...as long as it's explained to me. This is for internal, company use only, where we've standardized on IE8 (but there are some "renegade" FF users out there).