Hi All,
I am wondering if I can have a setup summarised in the attached diagram.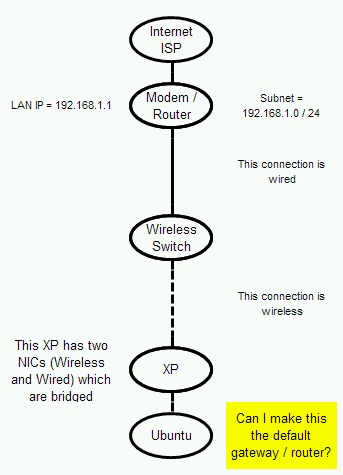 My question is whether I can set the Ubuntu machine to be the router / default gateway for the LAN given its position behind the bridged adapter on the XP machine?
If so, I would then use the Ubuntu machine to act as a firewall / proxy for all traffic so that I can filter (haven't decided on what software to use for that yet, but it is Phase II for now).
Thanks,
Alan.