Hi,
This all started when I added an additional disk to a vm.
The disk I added didn't show up in Disk Management and so I gave the server a reboot and that was where the nightmare began!  I got a blue screen:-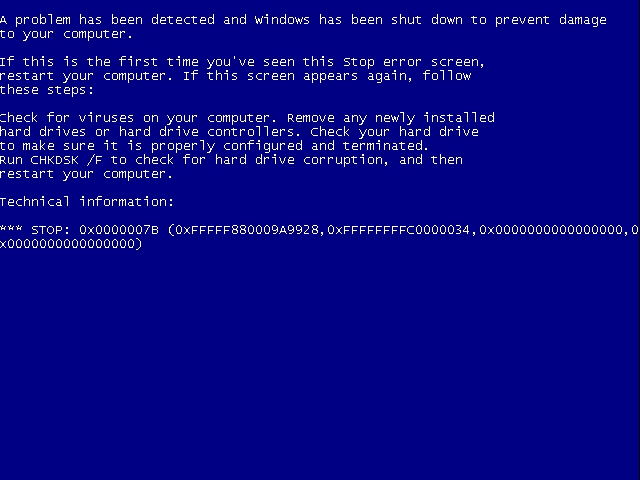 Windows went into recovery mode.
I rebooted and removed the disk in vmware.  Same message.
I then ran DISKPART and for some reason the System Reserved disk shows as drive C and the Windows disk shows as drive D. (normally they are the other way round).  Wasn't sure why this happened as I am not really famililar with how the System Reserved disk works when you are booted into repair mode.
I have tried all sorts of things in DISKPART.  Setting drives as ACTIVE and INACTIVE.  Changing the drive letters around (between C and D) and rebooting, but hasn't made any difference.
I have ran Startup and Repair (startrep.exe) which said it was resolving a problem the first time round, but hasn't seen a problem since.
I have also tried a bootrec /fixmbr and this has not resolved the problem either.
Now I am not sure how best to proceed.  All the data appears to be intact, so I am loathe to do a rebuild, but I can't work out what is wrong with this picture.
Any ideas anyone?