Hi,
I have a Windows 2008 R2 domain.
A NAS is mapped through drive letter S:  via policy (\\ip\share).
Now when I try to extract a zipfile from this share, I get a popup: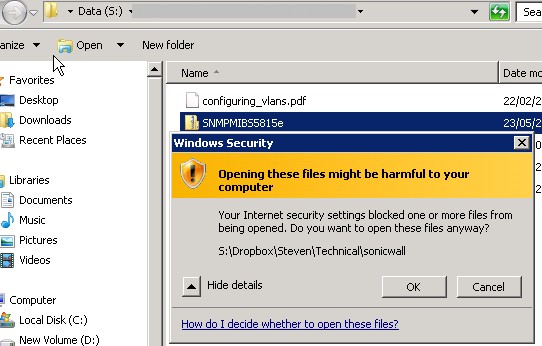 Changed the local Intranet settings via policy,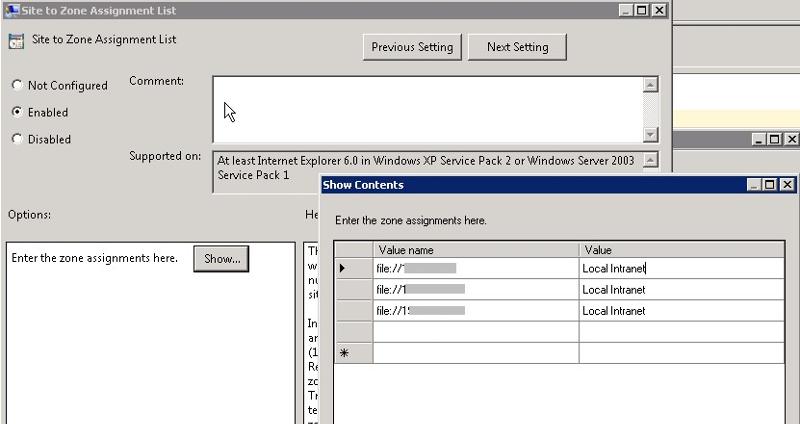 but when I do a gpoupdate /force, I get following error:
The following warnings were encountered during user policy processing:
Windows failed to apply the Internet Explorer Zonemapping settings. Internet Exp
lorer Zonemapping settings might have its own log file. Please click on the "Mor
e information" link.
... what results in policy doesn't apply, result is the same.
Please advise.
J.