Hello
Iv been using following guide to setup a web publishing rule in forefront
Guide
I followed all steps with succes exept for this:
He uses a valid cert from a CA. But i use Selfsigned certs.
Using this selfsigned cert results in the following error when trying the "Test rule" button: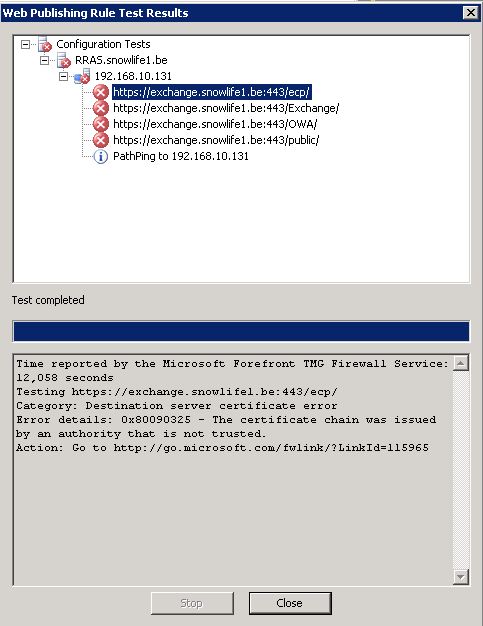 Is there a way to make the rule work with a Selfsigned cert ? OR is this just a warning and will it work?
This is just a test envoirment using exchange 2010, Forefront 2010 and server 2008 R2.