I pass a variable through my URL which is used as part of an SQL query.
But the query doesnt seem to like the variable.
Here is the error message and the URL is visible.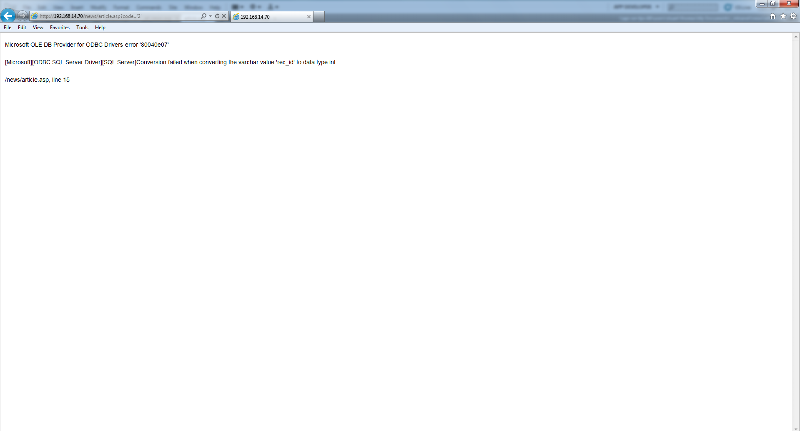 and here is the code:
<%




Dim rec_id




rec_id = Request.QueryString("code")




Dim Recordset1




Dim Recordset1_cmd




Dim Recordset1_numRows





Set Recordset1_cmd = Server.CreateObject ("ADODB.Command")




Recordset1_cmd.ActiveConnection = MM_objConnect_STRING




Recordset1_cmd.CommandText = "SELECT * FROM dbo.tblNews WHERE id='rec_id'" 




Recordset1_cmd.Prepared = true





Set Recordset1 = Recordset1_cmd.Execute




Recordset1_numRows = 0




%>



I tried casting rec_id with CInt but then I got "type mismatch with CInt".
I have also tried it without the quotes in the URL variable and the same problem.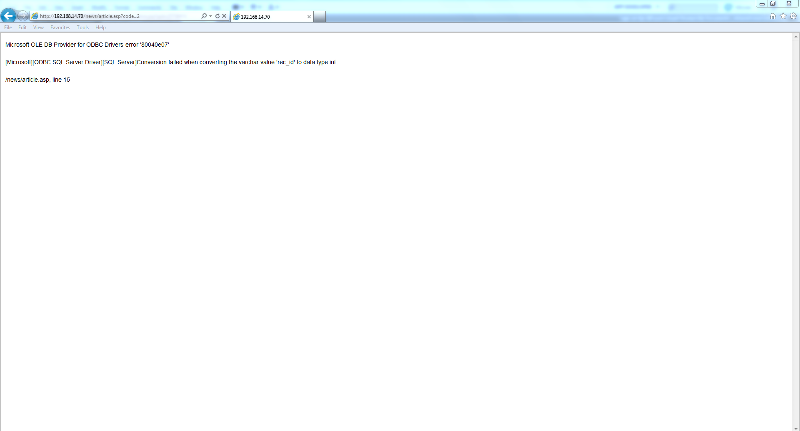 Any ideas?