It is necessary to ensure uninterrupted communication with the Internet to AS3333.
R1 and R2 - ASBR connected to two AS (1111 & 2222)
On each router raised two eBGP sessions with each of AS1111 and AS2222.
R1 takes only default route from AS1111 and AS2222.
R2 takes fullview and default routes from AS1111 and AS2222.
R3 - backbone router
R1,2,3 are in OSPF Area0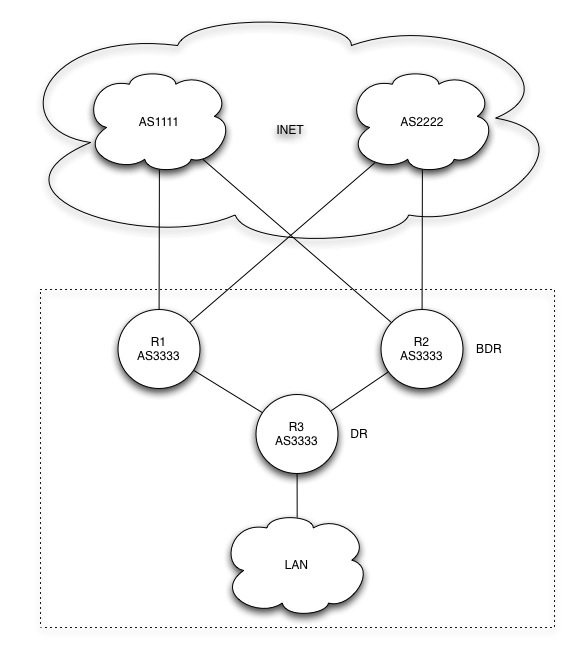 Hardware:
R1 - Cisco 3825 (not enough memory to fullview)
R2 - Vyatta
R3 - Catalyst 3560
Question:
How do you say R3, so that he always used for outgoing routes R2? A route through R1 only in case of failure of R2?