I am trying to add an extra virtual disk to a VM running Windows Server 2008 R2.
The first time I tried to do this, it Blue Screened.
Detail here:-
https://www.experts-exchange.com/questions/27727646/Windows-Server-2008-R2-VM-won't-boot.html
This problem was resolved, but I removed the extra drive whilst troubleshooting the problem.
Second time around things have gone a bit more smoothly (i.e. the server is still alive), however it can't see the disk in DISKPART or DISK MANAGEMENT.
I am at a bit of a loss as to what is happening as I have added disks to VM's plenty of times in the past and it has usually been quite easy.
I have removed the disk (including files) and added again.  Done several reboots.  Done rescans from all of the disk tools, scanned for hardware changes in Device Manager and have tried removing and readding the disks whilst the OS is Shut down and when it is up and running, but it just cannot see the disk (SCSI 0:4)
Disk showing in VMware:-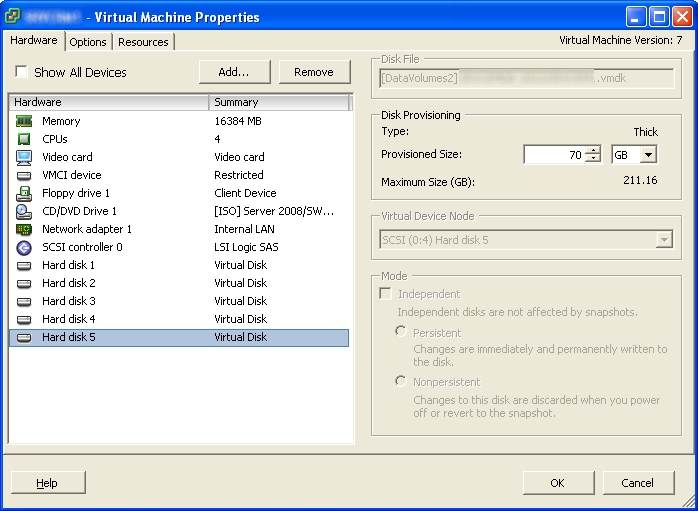 Not visible in Diskpart or Disk Management:-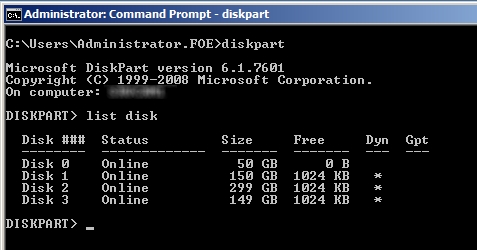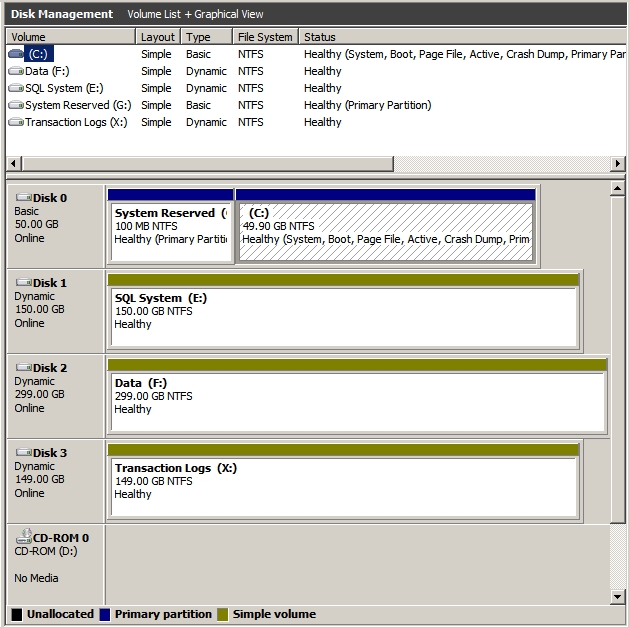 This is a live production system, so if you are expecting me to do anything such as rebooting, then it might take a while to arrange downtime......
Any ideas?