Hello All,
We have a fairly old tower server running SBS 2003 in multi-homed environment. I have recently deployed a Windows 2003 Standard (SP2) for redundancy as a virtual machine running on VMware hypervisor. The new server is acting as a Replica DC and Secondary DNS Server. Replication is working fine without any errors. All client machines obtain their IP automatically from DHCP and now show the secondary DNS in ipconfig results.
Please have a look at the network diagram to understand how the network is laid out.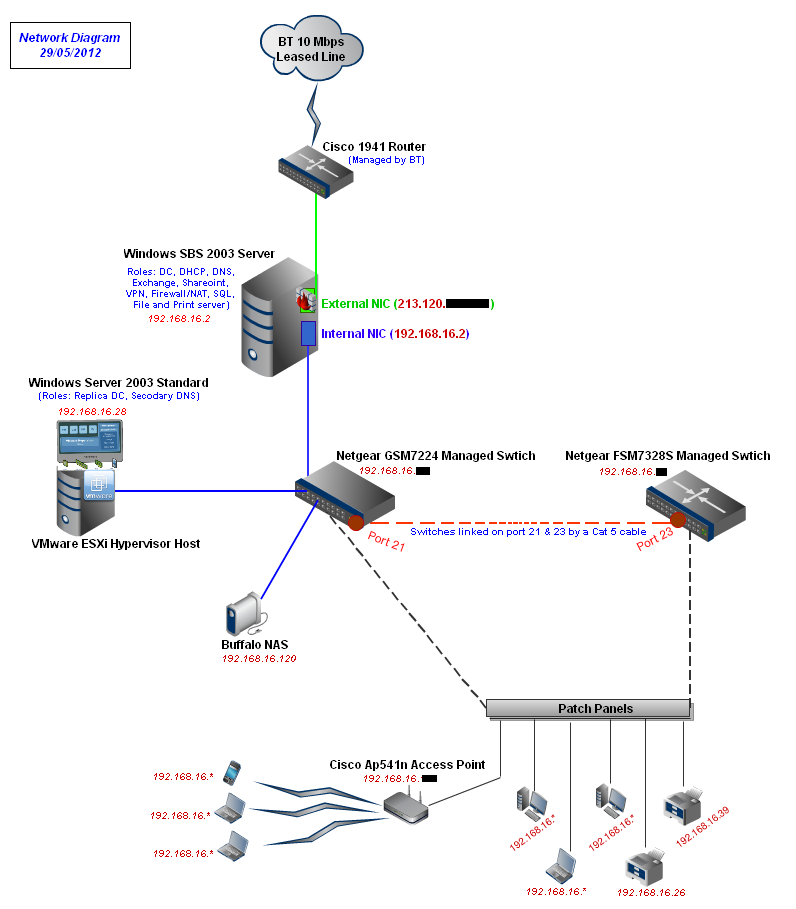 SBS 2003 is doing NAT and shows as Default Gateway in client machines in ipconfig. My question is that if SBS 2003 server goes down for a longer period of time. How can I make sure the clients continue to get internet? I assume if I unplug the cable which is coming
"from the router to External NIC"
and plug it directly into the switch the internet will be made available to all clients immediately. Will this work?
I do understand due to no hardware firewall in place the network will be exposed to internet. Please advice.
Kind regards,
Abid