I have a fresh install of Windows 7 64bit plus VMWare Player and BitDefender security software
.
VMWare player is able to install, but unable to open.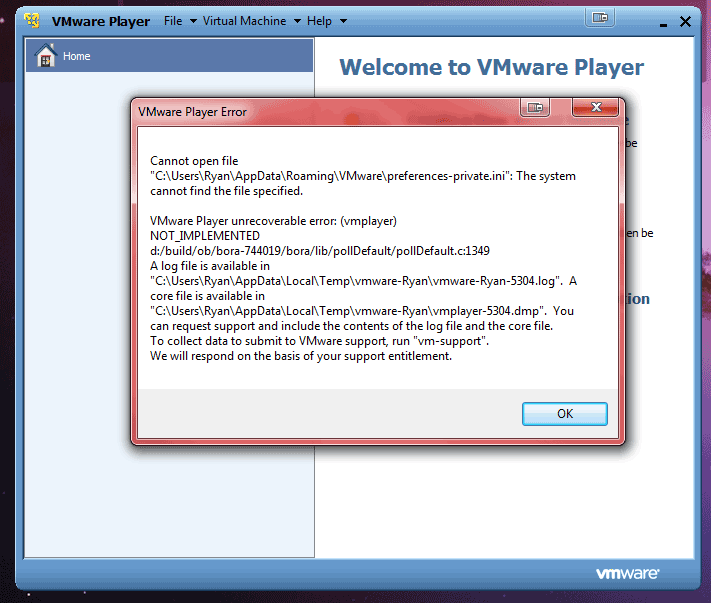 Here is the same error I have received and my replies.
http://communities.vmware.com/thread/407216?tstart=0
Does anybody know why BitDefender would cause this?
Is there a workaround or configuration I should be aware of?
Any Links or assistance would be much appreciated :-)